Anna Sewell - Black Beauty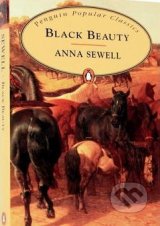 Black Beauty begins life in a loving home. But his owners are forced to sell him, and Black Beauty's fortunes change. He is moved from place to place and job to job, often suffering cruel treatment and harsh conditions - until a chance encounter leads to a new turn of events.

No comments
Leave a reply
Extra info
Here you can enter some side-info. If there is no extra info, you can hide this text or hide this block by clicking the icon at the above right corner.